Consulting / DesignServices
Consulting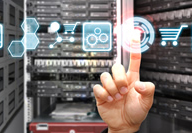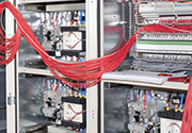 Not just seized with the industry and the field, our well-experienced engineers will fulfill the request from our clients reasonably. (We have solid achievement especially for specifications in different countries and projects for overseas market.) After the specification documents completed, design work will go ahead after approval. Booklet that supports validation will then be created, and we will try our best to satisfy various needs from our clients.
We will maintain Safety Instrumented System (SIS) by a several FSE specialists with TUV certification.
Design Development
Electric Design

Hardware Design

Industrial Design

GUI Design

Human Factors
After the specification confirmed, basic & detailed design will be processed, production will start after approval.
Hardware Design
System formation diagram, layout, l/O list, machinery list, various machinery construction diagram, circuit diagram, work schedule, etc, will be made.
Software Development & Production
Sequence chart, time chart, flowchart, etc, will be made, ladder diagram, flowchart diagram, BASIC program and programs for machinery arrangement will also be prepared.